Welcome to St. Elizabeth Catholic Church
St. Elizabeth Catholic Church is a Roman Catholic Parish located in the Highland Park area of the City of Richmond, Virginia, operating as a part of the Catholic Dioceses of Richmond. We are the parish home for a vibrant faith-filled community. We welcome you to join us at an upcoming Mass or church event to experience what it means to be a part of our parish community.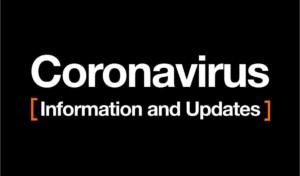 SECC Photo Gallery
Fellowship is a vital part of the life of the church, and pictures capture a glimpse of that vitality. Come join us for any of our worship assemblies, classes, and/or special events. View our galleries to recapture the exuberance of our celebrations, the joy of our worship and the reverence we show for God in all that we do.
Download current and past bulletins by clicking the button below.
2020 Annual Diocesan Appeal
We are blessed – all of us – to have a loving Father who gave us his son, Jesus Christ, as the living fulfillment of God's promise. This promise is central to all of us in the Diocese of Richmond — now celebrating our 200th year serving the faithful people of Virginia.
For the latest in SECC news and events, please visit our news and weekly blog pages. We are also available on social media via our facebook, twitter and instagram pages.
Sunday Mass 10:00AM Join Zoom Online Mass at St. Elizabeth Catholic Church https://us02web.zoom.us/j/331794018?pwd=NHErZEVDNjNzTHppUVZlc3FERzc2UT09 When prompted, enter Meeting
I proudly worship here. The people are warm, friendly, and very welcoming. Our leaders – Fr. Jim Arsenault and Deacon Chris Barrett are the best any Parrish could ever have. We also have the best gospel choir in Richmond. You are welcome anytime.
A fine congregation of dedicated Catholics in a very working class neighbourhood. This church began as a mostly Eastern European enclave but is now largely African American. This is a faith-filled body of true believers
Wonderful Church, love the choir. Everyone is so friendly and caring. The pastor is wonderful and caring.
Very friendly community and pretty church.
Very friendly Church and a great place to worship
Join The St. Elizabeth Catholic Church Family.