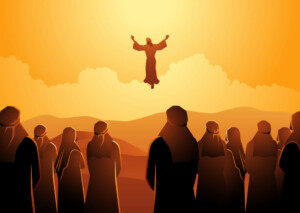 ASCENSION MASS
Ascension Mass is Thursday May 26 at 5 pm. Attend in-person or on Zoom. For a complete Mass schedule, visit, https://stelizcc.org/mass-schedule/
SUMMER MASS SCHEDULE
The Summer Mass schedule will begin on Sunday, May 29, with Masses at 8:30 am (in-person only) and 10:00 am (in-person and Zoom). For a complete Mass schedule, visit, https://stelizcc.org/mass-schedule/ On Wednesday, June 1 at Noon, Deacon Chris will conduct a Communion Service. There will be NO Mass on Friday, June 3.
PHOTOS OF SPRING POTLUCK
Thank you to the committee (Margaret, Jessica, Amanda, Andrew, Daniel, Jamie, Joshuah, Nerlande, Tinika) for hosting a great potluck picnic with the parish. You can see all the great photos shared on St. Elizabeth's Blog: http://stelizabethcc.blogspot.com/
SOCIAL JUSTICE
Virginia Catholics for Racial Justice, a recently established network, will meet on Zoom on Wed., June 7, at 7 p.m. To get the link to attend virtually, contact Abby Causey at [email protected]. This is the group that organized and coordinated the recent prayer vigils in response to the mass shooting of African-Americans in Buffalo, NY.
Please join Richmonders Involved to Strengthen our Communities (RISC) for its annual Celebration of our wins for justice, Monday, June 13, 6:30-8pm. Second Baptist Church, 3300 Broad Rock Blvd. Everyone is welcome.
PENTECOST RETREAT
Prepare for the Holy Spirit with St. Elizabeth's Pentecost Retreat! It will be held Saturday, June 4 through Sunday, June 5 over Zoom. For more info and to register, email [email protected] by Sunday, May 22. CLICK the link for information about the retreat: Pentecost Retreat 2022
PHOTOS OF YOUR FAMILY AT ST. ELIZABETH
DONATE ITEMS FOR OUR SILENT AUCTION
The St. Elizabeth's Centennial Anniversary is planning an silent auction to raise much-needed funds for the parish. You can support this fundraiser by donating an item for the auction. We need gift certificates to restaurants, local businesses, jewelry, breweries, retail shops, grocery stores, museums, etc. Do you offer a service such as hairstylist, makeup, accounting, decorating, etc. The silent auction is a great way to promote your business and a great way to raise money for St. Elizabeth. 
Email Monique Moody at [email protected]
.
PICK UP YOUR PARISH DIRECTORY
The directories have arrived. You can pick up one for your family (only one per family) at the back of the church after Mass. If you can't pick up a directory after Mass, contact the church office or drop by during office hours.
ARE YOU RECEIVING EMAILS FROM ST. ELIZABETH?
St. Elizabeth is a busy parish. Don't miss out. Every week, you can receive an email with the announcements you hear at church and read in the bulletin. Get the latest news delivered to your inbox. To sign up, go online to bit.ly/STECC_Bulletin