St Elizabeth Centennial LOGO Design Contest  (Beacon of Hope)
St Elizabeth Catholic Church will be celebrating its centennial anniversary in 2023. A number of activities are being planned to commemorate this special year starting November, 2022 through November, 2023.  The Centennial Committee is sponsoring a contest to find a logo that will symbolize the uniqueness of the parish and its mission through the years. The theme is Beacon of Hope.
Show your talent and enter our St  Elizabeth Centennial Logo Design Contest.  The logo may be used online, in print, shared on social media and on merchandise and printed materials. We want the logo that celebrates this historic event while celebrating all that we achieved. The designer of the winning logo will receive a $50 Visa gift card. 
Guidelines for the logo:
There is no age requirement.

All entries must incorporate: St Elizabeth Catholic Church with or near the logo.

Incorporate

ONE of the following also with the design:
100 year
 1923 – 2023
Centennial Celebration

Design can be in color.

You can include the colors used in the church logo. They are black and gold.

Our church logo of UNITY/UMOJA can be combined within your design. 

Design size should be no larger than 8×10, or smaller than 5×7.

Include your name, address, phone number and email address with your submission on a separate piece of paper.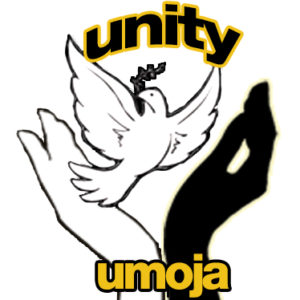 Deadline: Friday, December 10, 2021 (by 4 p.m.).
You can submit your design one of three ways.
Mail:
St. Elizabeth Catholic Church
attn:  Centennial Logo contest
1301 Victor St.
Richmond, VA 23222
SUBMISSIONS MUST BE FLAT WHEN MAILING.

Email:
[email protected] (in one of the these formats:  JPG, PNG or PDF)
Drop Off:
Bring your design to the parish office, 1301 Victor St. in the city's Highland Park neighborhood.
Office hours are Tuesday through Friday 1 pm – 4 pm.
SUBMISSIONS MUST BE FLAT WHEN MAILING OR DROPPING OFF.

Father Jim and the Centennial Committee will judge the contest.  No entrant's names will be added while judging. The winner will be selected by the Centennial Committee and a $50.00 Visa gift card awarded. So get out your crayons, markers, pencils. paints or the medium of your choice and start creating. 
Additional questions contact:
Monique Moody, [email protected]
phone/text 571-216-1466 (phone: Noon – 9 pm).      
*Winning logo becomes the property of St Elizabeth Catholic Church to be used to promote outreach for the Centennial Celebration and future endeavours. 
Shared on St. Elizabeth's website is a timeline of the early history of the parish. Scroll through the timeline for inspiration.