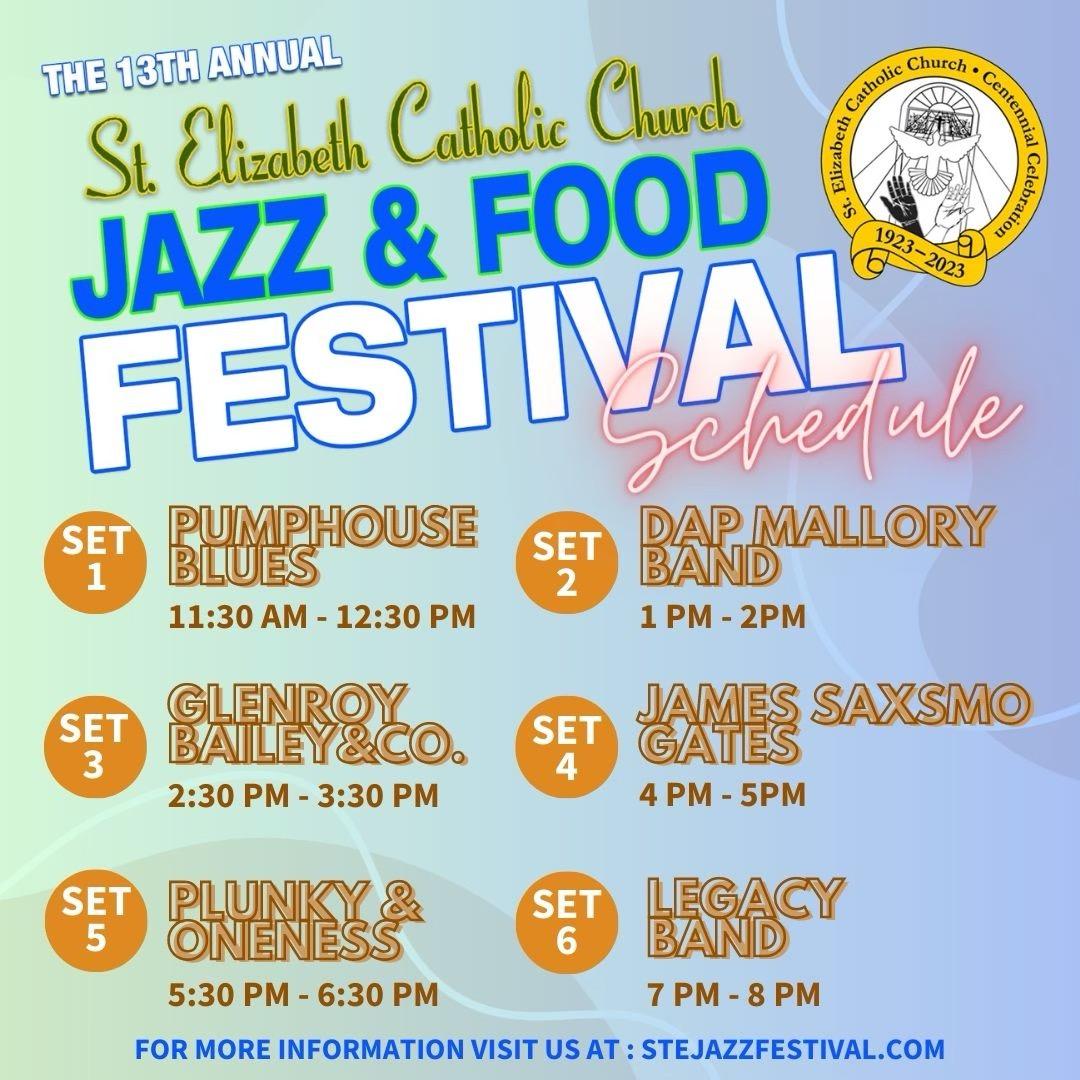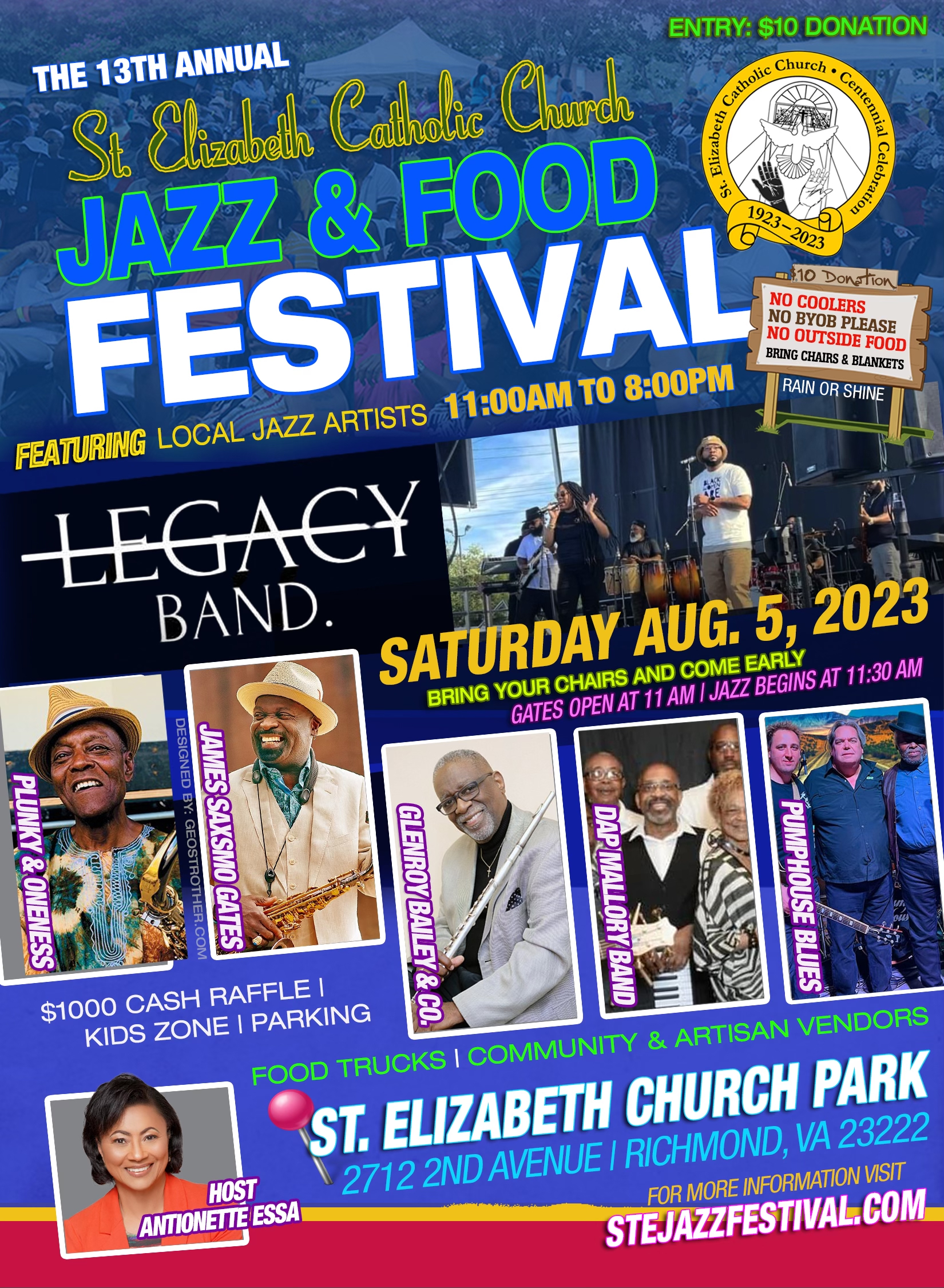 The Jazz Festival returns to the lawn of St. Elizabeth Parish on Saturday, August 5. Gates open at 11am, first act comes on at 11:30am, festival ends 8:30pm
2712 2nd Ave, in Highland Park, Richmond. $10 suggested donation to benefit the parish and its outreach programs serving the community.
4 Ways You Can Support The Jazz Festival
1) Be a sponsor.
If you are a local business, you can show your community spirit by being a sponsor of the Jazz Festival. Food vendors, small businesses, or community services, you can sponsor a vendor table. A Food Vendor = $300 and a Community Vendor = $50. (You keep all sales!) Your vendor and sponsorship fee will benefit St. Elizabeth Church's outreach to our neighbors. Call the Parish Office at (804)-329-4599 and they will email the sponsorship packet.
To inquire about being a sponsor or vendor, call the Parish Office at (804)-329-4599 or email infostejazzfestival.com.
2) Purchase raffle tickets. The parish is selling books of raffle tickets. The winning is a cash prize. You can purchase your book of raffle tickets after Mass. Cash and check are accepted.
3) Volunteer at the Jazz Festival.
You can help plan the event, book bands, get corporate sponsors, volunteer day of or work behind the scenes. Students, you may qualify for your school's community service hours.
If you can volunteer, call the Parish Office at (804)-329-4599 or email infostejazzfestival.com.
4) Attend the Jazz Festival festivities.
In addition to great music from the area's best Jazz musicians, the festival will have food vendors, community vendors, kids' zone, and a beer truck.  Suggested donation is $10. Your donation will fund the upkeep of St. Elizabeth's historic church and our outreach to the community. This includes youth programs, social ministry to offer financial assistance for rent, food, clothing or utilities, food pantry, and more.
SAVE THE DATE: Saturday, August 5.