My Sisters and Brothers,
As we approach the celebration of Christmas and the end of 2021, I am confident that the Lord will bless us in 2022. Thanks be to God!! I would like you to consider giving a special gift to St. Elizabeth and I want to thank you for your continued generosity over the years. This has been a difficult and challenging year with the COVID virus and struggling to get back to a "new normal." Your help is needed. You can make a difference to a member of your parrish family with your gift to one or all of our parish funds. Your gift may even be tax-deductible or matched by your employer. You can give a single gift or commit to give a little every month.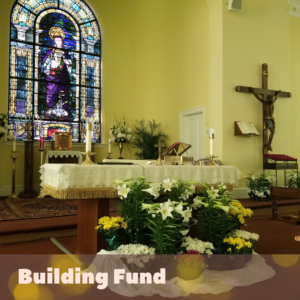 Building Fund can use your donation for needed maintenance and repairs to our historic buildings. In 1925, the parish laid the cornerstone to the church. Your gift will take care of our historic church, parish hall, church office, grounds, and, of course, the beautiful stained glass window of St. Elizabeth of Hungary.
We are blessed with Sister Tiberh and other members of our parish who continue to welcome new members to our country. Your donations over the past year allowed Sister Tiberh to help the increasing number of families who settled in Richmond. They learned that St. Elizabeth is a welcoming community who will help them grow in their faith. When you give directly to the Social Ministry Fund, you give Sister the resources she needs to provide families with rent, food, clothing or assistance for utilities.
Your past gifts supported the children's ministry lead by Liz Wiznerowicz, our education coordinator. Liz launched a new TUSOME PAMOJA, a program for students who have come to the United States with significant interruptions in their formal education. Over the summer and in the fall, teams of volunteers and mentors give students a safe space to learn, make friends and thrive. When you give to the Religious Education Fund, Liz can pay for religious education fees and offer tutoring.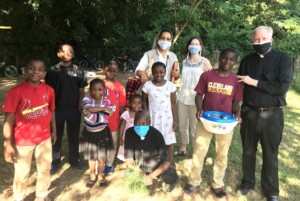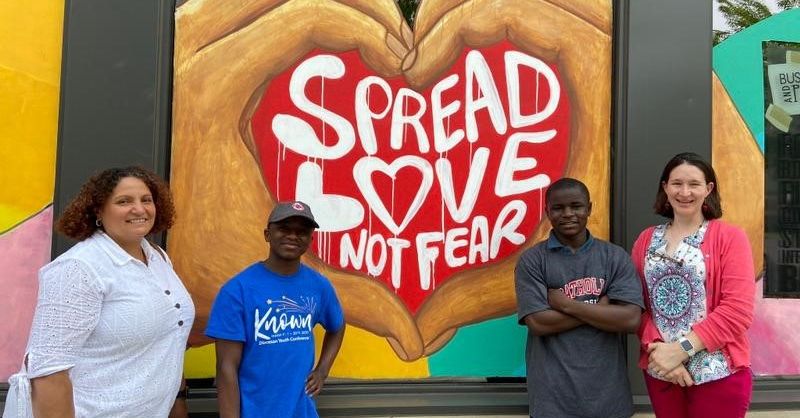 Support your favorite parish ministry
Covid prevented us from having our annual community Jazz Festival. As a result, we did not host our largest (and only) fundraising event. Our budget needs your financial gift to make up for the loss in funding. Your gift will fill in the gaps and fund our building, social ministry, education, and faith formation. If you can, please make a financial gift to support the parish and our parish family. You can give online using our secure website: https://stelizcc.churchgiving.com. You can give one time or set up a gift every month. You can give to any of our parish ministries.
You can mail a gift to St. Elizabeth Parish, 1301 Victor Street, Richmond VA 23222. In the memo, specify if you are supporting the Social Ministry Fund, Building Fund or General Operating Fund.
If you cannot make a financial gift, please keep St. Elizabeth in your prayers. May this year bring us healing and hope. I am hopeful for the future of St. Elizabeth. I can be because of your prayers and generosity. You and your family remain in our prayers. We wish you a healthy and happy Advent Christmas season.
I wish you a healthy and happy Advent and Christmas season.
Peace and hope and love,
Fr. Jim Arsenault